Hall No: 11, Pragati Maidan, New Delhi
FORMAT :It will be an interactive session in which subject matter experts will drive the conversation with the delegates. The seminar will be informative and educational in nature. Workship will involve lot of attendee participation. They are more geared towards imparting new skills to the delegates under an instructor.
Hall No: 11, Pragati Maidan, New Delhi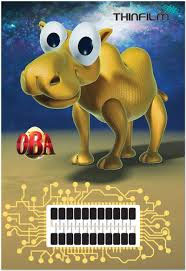 THEME : FUTURE OF SCREEN PRINTING
MAKE PRINTERS AWARE OF NEWER APPLICATIONS IN SCREEN PRINTING
Seminars when designed properly become an important training tool. They are time and cost efficient method of producing active involvement of the learners. They are usually conducted in small groups. Seminar concentrates on delivering the information and discussion of the pertinent issues.
This workshoop intends to
Promote and encourage sharing of information amongst attendees
To provide attendees with educational sessions and sometimes technological displays encompassing the best current information in the particular field.
To generate activities of professional association
CREATING STANDARDS FOR TEXTILE TRANSFER to 4M TECHNIQUES - MAN-MACHINE-MATERIAL- 1.3 METHODS
SPEAKER - MR. BHAVESH SHAH
ULTRANEX TRANSFER RELEASE FILM
PRINTED ELECTRONICS NEXT GENERATION
to SCREEN PRINTING APPLICATION
SPEAKER - MR SHIV PRASAD
KEETRONICS , PUNE
-FLEXIBLE CIRCUITS
- NEWER APPLICATION IN PRINTING
SPEAKERS - DR. MUSTAFA KAPADIA - COLORS
MR.VIRENDRA SAWANT – CUTEK CIRCUITS, PUNE
Mr. SANDESH TERE
M/s. DURATECH AUTOMATION PVT LTD